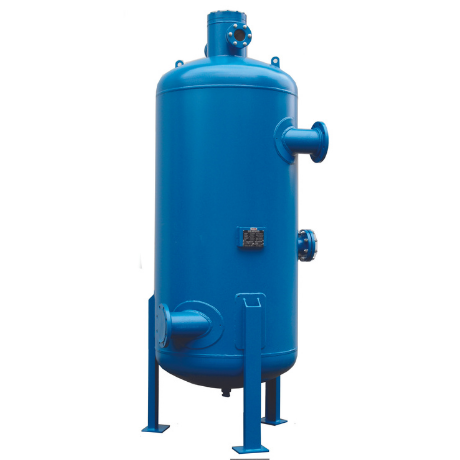 Strainers and Gas Separators
To protect the measuring instruments, and in particular the PD meters, thus extending their life cycle and reducing maintenance needs, it is important to ensure that there are no solids suspended in the liquid through appropriate filtration.
ISOIL offers a comprehensive range of basket and Y strainers, which meet these needs and ensure straightforward operation.
In order to ensure accuracy in measurement, it is also important to remove any air bubbles present in the liquid before it enters the meter, thus preventing air from being measured. ISOIL offers a comprehensive line of gas separators, either stand-alone or in combination with strainers, to meet these needs.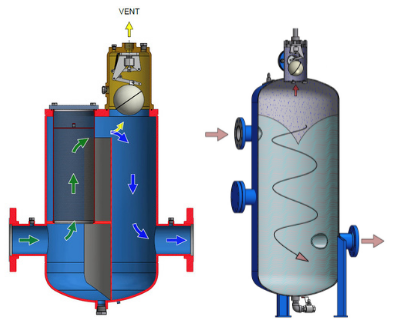 Working Principle
The ranges of DV (centrifugal) and DSH/DSV (horizontal and vertical) gas separators, thanks to their special design, ensure a high degree of efficiency and ability to separate air from liquid, in compliance with the requirements of the OIML R117 recommendation.
Contact us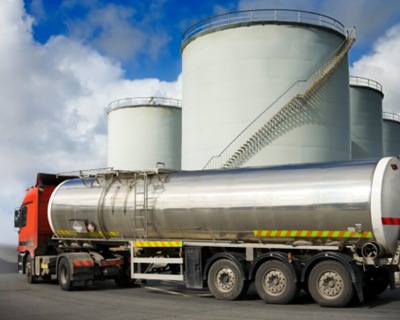 The solution for the Tank Trucks market
Gas separators of the DV series can be fitted with one or more level sensors, making them especially suitable for product unloading operations from tank trucks.
Contact us
Contact us for more informations about our services and products