Custom Tailor Made
ISOIL stands out for its ability to customise products based on the Customers' specific requests, even when they differ from standard.
A specific case was the construction of a trolley that can be transported by van with the aim of checking the accuracy of road service stations by an Arab customer.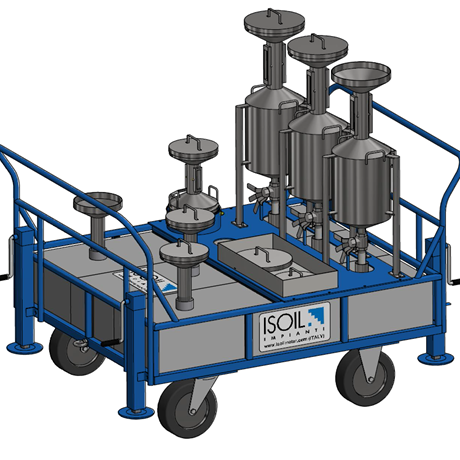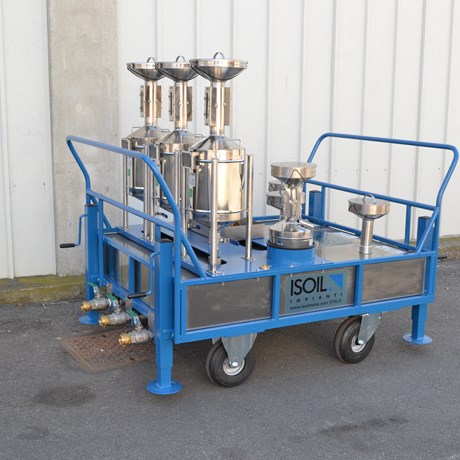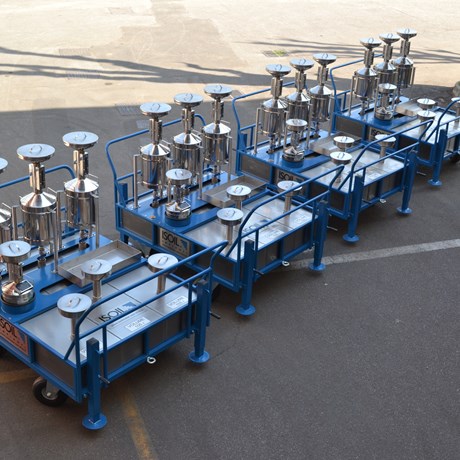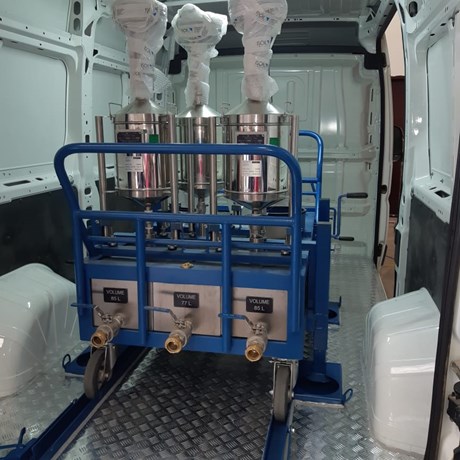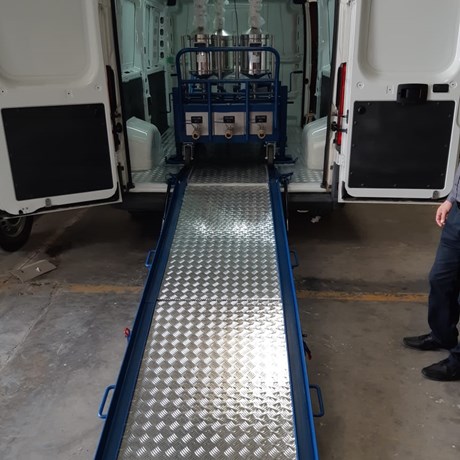 A success case
Starting from the van dimensions, ISOIL therefore designed a wheeled trolley on which 4 different sample meters were fitted (3 of 20 litres and one of 5 litres), the product of which can then be unloaded into 3 tanks of approximately 80 litres in order to perform several calibrations of the road pump without having to unload the sample meters every time.
When the tanks are completely full the trolley can be moved and unloaded into a buried collection tank thanks to specific collection valves.
Once the operations are completed, the trolley is loaded onto the van to be transported to another service station.
Contact us for more informations about our services and products