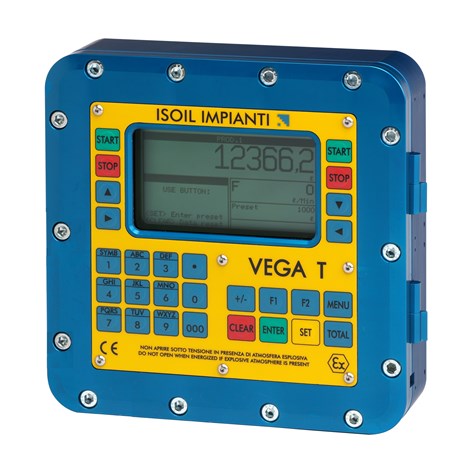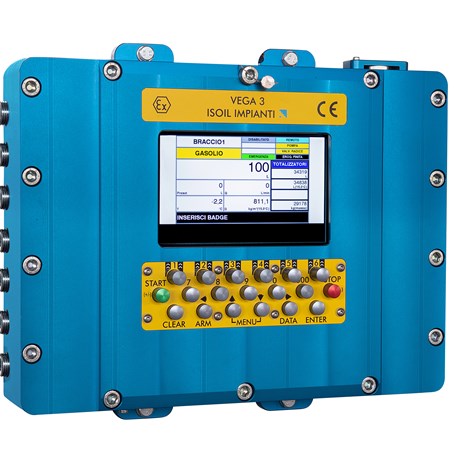 Electronic Counters
The electronic counter plays a key role in both measuring and automation of loading procedures.
From a metrological point of view, in combination with the flow rate meter (PD, mass, turbine etc.) the electronic counter can provide, depending on the version, either on the user display or to remote devices through the communication ports:
the measurement, in the desired unit of measure
the temperature compensated volume (typically 15°C)
the pressure compensated volume
the flow rate
the average flow rate
the average loading temperature
ticket printing
etc.
Automation
From the point of view of automation, on the plant side, the electronic counter acquires signals from various types of transducers (pressure, temperature, density), the status of a number of external devices (grounding, anti-overflow, position of the loading arm, emergency button, etc.) to verify that the safety and operational conditions of the transfer are met. On the basis of this check, it checks any root valves, the flow rate control valve, pump status, additive injection system, or any other devices to deliver the required amount of product according to the intended operational and safety procedures.
The electronic counter is the core of the measuring and automation system that manages the signals from the field. At the same time, it carries out two-way communication with the control room; it sends information on the loading status and receives indications from the Terminal Automation Software, under whose supervision and control it operates.
ISOIL offers two different models of electronic counter: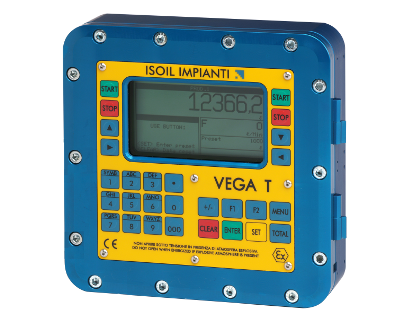 Single Meter VEGA T 
Available for fixed installation (deposits and transfer lines) and for movable mobile installations (on road tank trucks and aircraft refuellers), VEGA T is the optimal solution for all applications that have type 1 connection: 1 counter - head.
Contact us
Applications
Compact-sized, it offers all the functions required by most applications of average complexity.
For two specific applications, VEGA T is available in the special DOUBLE COUNTER version:
for aircraft refuellers, it manages two counters simultaneously, one for underwing refuelling and one for overwing refuelling
for tank trucks with gravity unloading, it manages two meters at the same time, typically one for petrol and one for diesel fuel, to avoid product contamination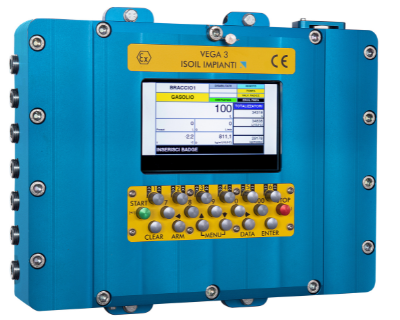 Multi Meter Head (Bay controller) VEGA 3
Vega 3 is a modular system capable of managing, in its most comprehensive execution, up to 6 loading arms / 12 counters, 48 additives and up to 16 different products.
Contact us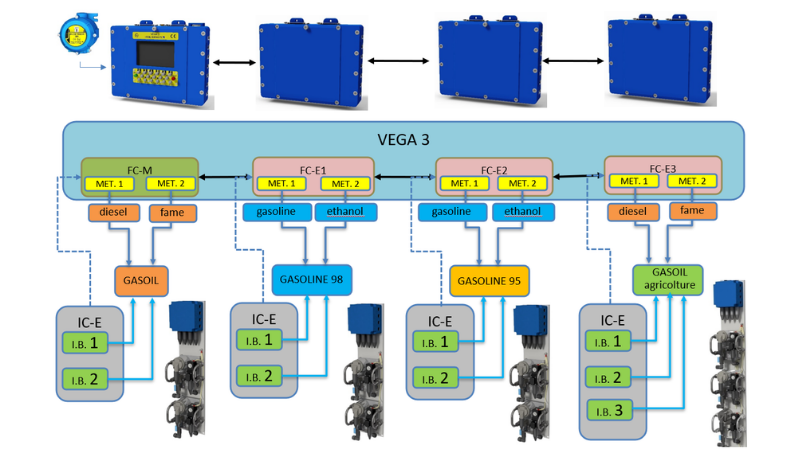 Examples of loading management screens with VEGA 3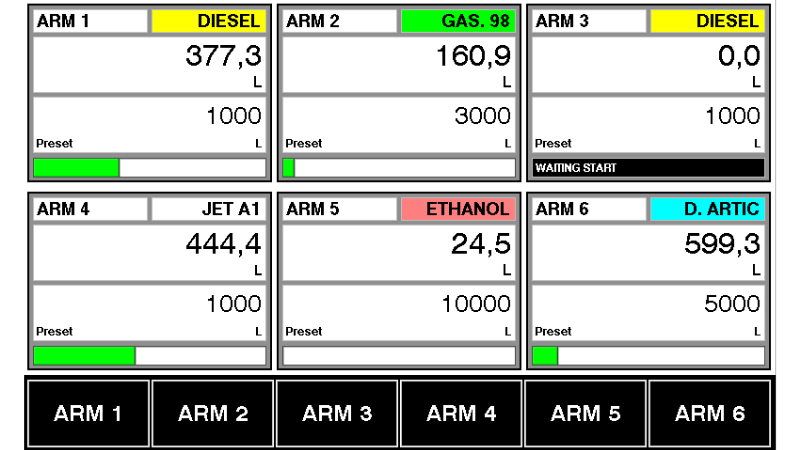 Examples of options and settings screens of VEGA 3
Examples of options and settings screens of VEGA 3
Applications
Geared towards execution flexibility, it is the optimal and most technologically advanced solution for managing the automation of the entire loading bay, through a single logical device, yet with distributed component architecture.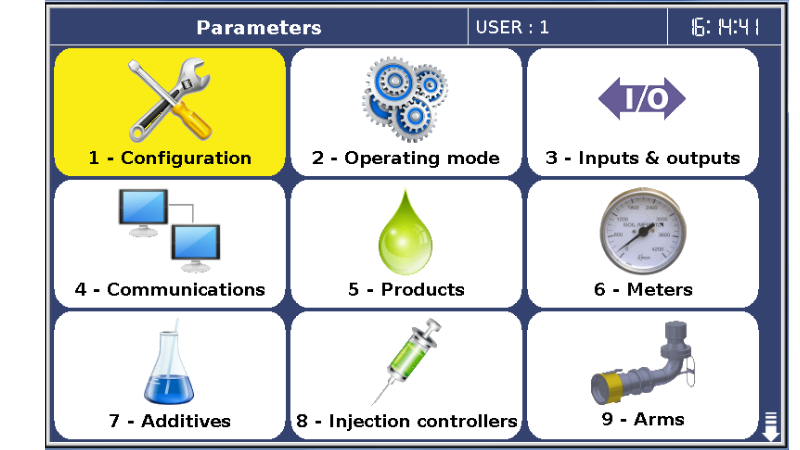 Examples of loading management screens with VEGA 3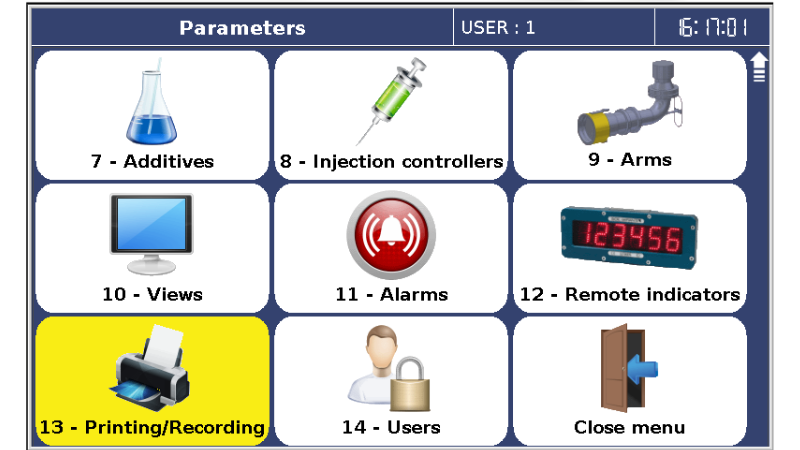 Examples of loading management screens with VEGA 3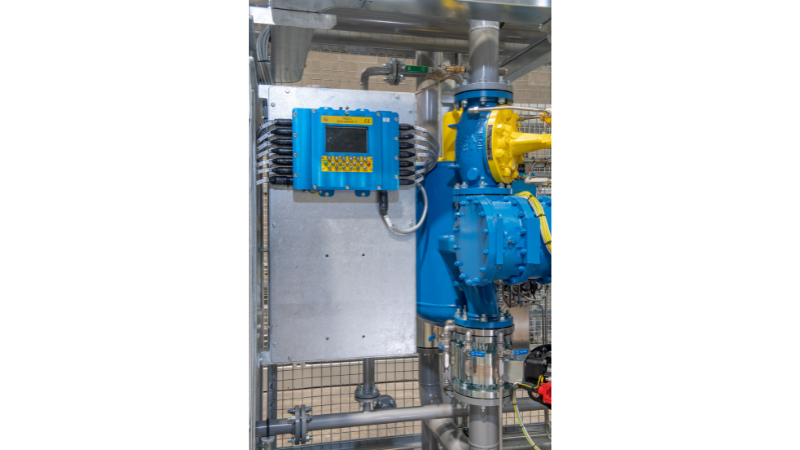 Contact us for more informations about our services and products