Aircraft refueling systems
ISOIL is specialized in the supply of aircraft refueling systems (aircraft refuellers and hydrant dispensers) and measurement of aviation fuels (Jet Fuel & Avgas) among the airport fuel handling operations.
For all aircraft refueling vehicles, ISOIL offers:
a comprehensive range of PD meters for measuring the delivered product, either entirely mechanical or equipped with electronic counter;
a pulse emitter developed for vehicles, with CAN communication, immune to the electromagnetic noise typically found on vehicles;
a VEGA T electronic counter, specifically developed for the aviation sector which, in addition to performing metrological functions, interfaces with several signals on the vehicle, as well as with the On Board Computer in the cabin and any printer;
a large-digit EX display, to allow the operator to read the measurement of the delivered product even when away from the vehicle, typically near the aircraft wing;
a printer for ticket printing, either direct or shared with the OBC;
a solution for in-line measurement of product density.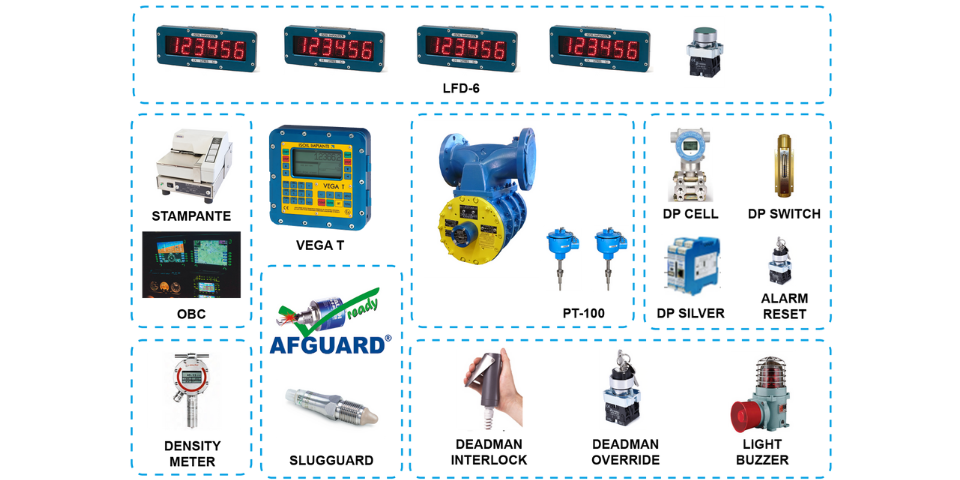 Our refueling systems
Here below is a list of our specific solutions for each operation: loading and unloading, pipeline measurement, and periodic calibration.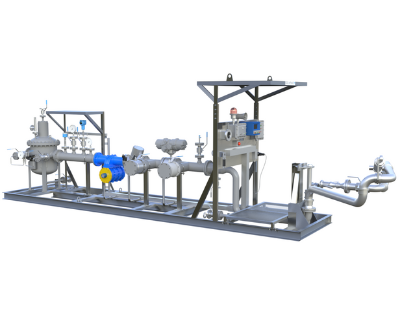 Aircraft refueller loading
Specialist in vehicle loading operations, ISOIL offers comprehensive solutions for the measurement and automation of aircraft refueller loading operations, in terms of instrumentation as well as integrated engineered solutions.
Contact us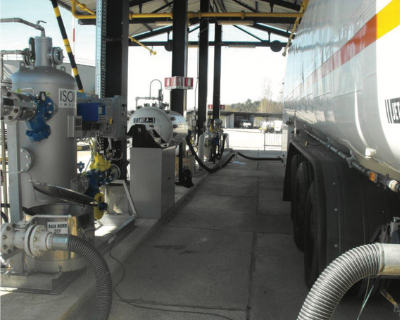 Product unloading
When the product is taken to the airport by tank trucks, measurement at the unloading point is often required to check the quantity actually delivered. ISOIL offers specific solutions for this application, within the framework of the metrological standards in force, for the measurement of the unloaded product and with the management of any air masses that can easily occur in this application condition, without affecting the accuracy of the measuring system.
Contact us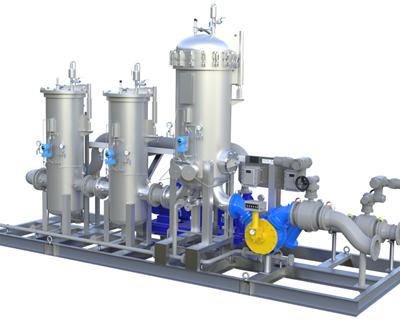 Inlet pipelines
When the product is delivered at the airport through pipelines, ISOIL offers customized measuring solutions to verify that the incoming quantity of fuel is correct.
Contact us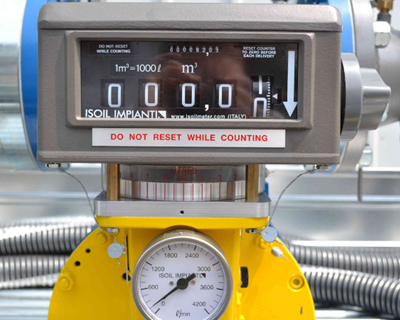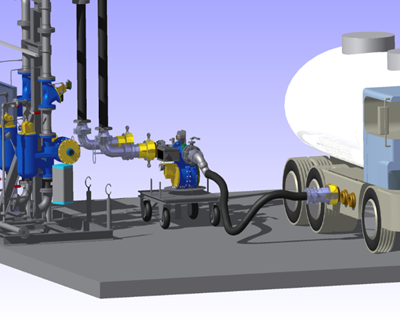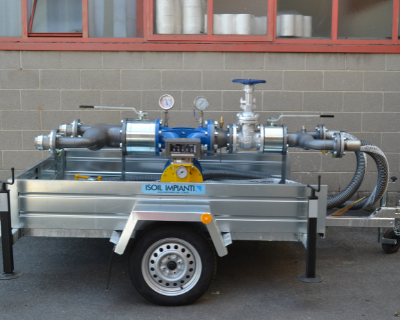 Calibration (master meters)
For the periodic verification and calibration of meters installed within the airport, Isoil offers a comprehensive range of specific master meters for aviation applications.
Contact us
Our solutions for aircraft refueling
PD meters 
For the measurement of jet fuel, ISOIL provides a specific range of PD meters. ISOIL PD meters are ideal for use both on refueling vehicles (refuellers and hydrant dispensers), and for small aircraft and helicopter refueling modules. 
Pulse emitter
ISOIL has developed a specific pulse emitter for the aviation industry. The pulse emitter converts the rotary motion of a PD meter into an electrical signal, enabling the interface with ISOIL (VEGA T, VEGA 3) electronic flow computers.
VEGA T electronic counter 
The electronic counter is the core of the measuring and automation system. Our ISOIL VEGA T performs metrological functions, interfaces with most instrumentation on board the vehicle, and makes relevant info available to the On Board Computer in the cabin. VEDI COMMENTO SOPRA
Large-digit EX display
The ISOIL LFD-6 display is ATEX certified and suitable for installation in classified areas. It is designed for use on aircraft refuellers and dispensers. When connected to ISOIL electronic counters (VEGA T and VEGA 3), up to 4 displays may be used to simultaneously display different quantities (volume, flow rate, etc.).
Ticket printer for the aviation sector
ISOIL provides a safe zone ticket printer, suitable to protect the counter from the voltage fluctuations that sometimes occur on aircraft refueling systems. The ST201 printer includes stainless steel support, power supply stabilization, filtering circuits, and screw connection terminals to make wiring easier.
Solution for in-line measurement of product density 
Our solutions for aircraft refueling are made to deliver an accurate volume and mass measurement during in-line operations. Density is acquired and displayed over Modbus RTU. Mass measurement can be performed in grams, kilograms, pounds, tons units
Certifications for the aviation market
The aviation sector has to comply with very strict regulations, both at the time aircraft refueling is carried out and at the calibration stage. 
ISOIL is ATEX, PED and MID certified and our VEGA T electronic counter also complies with JIG Bulletin No. 130 dated 20/08/2020, Appendix 2, Para. EWS Warning Light, Check Level Actions, Alarm Level Actions. 
Made in Italy
ISOIL systems for aircraft refueling are produced in Italy following the highest quality standards. Thanks to our technology and competence, we are able to provide customized, precise and reliable solutions to all customers in the aircraft refueling industry.
Are you looking for systems for aircraft refuelling? 
Contact us now
Contact us for more informations about our services and products