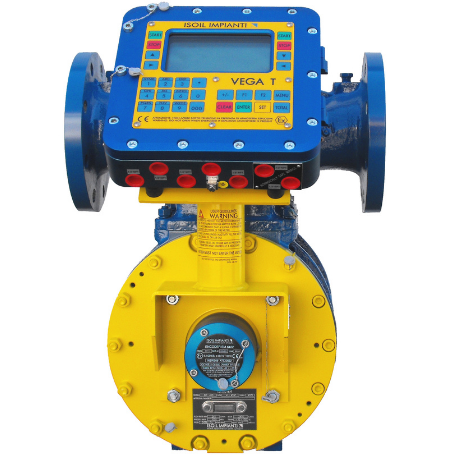 P.D. Meters
P.D. meter (Positive Displacement meter) is a very reliable flow meter type. P.D. flow meters measure the volumetric flow rate of a moving fluid entering a measuring chamber having a fixed and known volume for each meter type. Thanks to their working principle, positive displacement meters can be used even for the measurement of viscous fluids, such as oils, fuels, and solvents that are hardly measured by other meter types.
P.D. Meters Advantages
P.D. meters offer the following advantages:
High accuracy - One of the main advantages of using a PD flow meter is its high level of accuracy. Thanks to the very small clearances between the internal moving parts, gained by an accurate manufacturing process and assembly.
Outstanding "repeatability" is the ability to remain accurate for a certain number of cycles: ISOIL PD meters grant 0.02% repeatability and 0.2% as standard.
Not sensitive to the flow profile and vibrations.
Extremely robust - P.D. meters can last for 10 to 20 years of continuous use.
PD meters are VOLUME meters, i.e. volume is the primary and direct measure. They are the perfect choice for all those applications where the sales transaction (invoice) is performed by VOLUME.
Sizes: 1 ½'' ¸ 10''
Materials: Aluminium, Carbon Steel, Stainless Steel
Executions: single and double case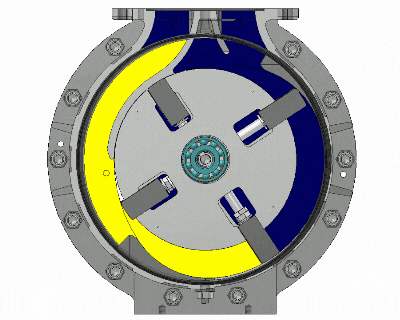 PD meter working principle
The working principle of a P.D. meter is simple: the liquid flows through the meter enclosed within a fixed volume, between the rotor, the covers and the vanes. Each rotation of the meter corresponds therefore to a well-known volume, depending on the meter size. P.d. meters can be equipped with pulse emitters and electronic counters or with mechanical counters either electronic or also purely mechanical.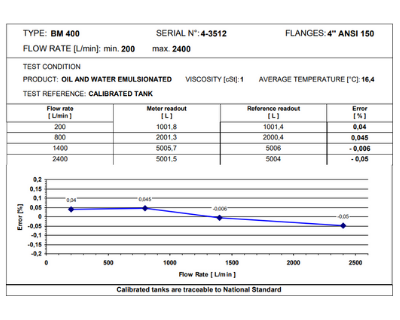 PD meter performances
Positive Displacement flow meters' performance specifications include: the minimum and maximum measurable flow rate, operating pressure, temperature range, maximum allowable viscosity of the liquid, connection size, and percent accuracy (typically as a percentage of actual reading, not full scale).
Approvals
Thanks to their outstanding accuracy and repeatability, the ISOIL meters meet the requirements of the OIML - International Organisation of Legal Metrology OIML R117.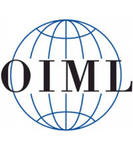 Types of P.D. flow meter
ISOIL p.d. meters range include aviation meters, stainless steel meters, single case meters, double case meters, gravity meters, pump & gravity meters.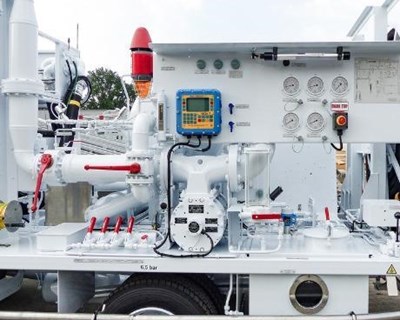 Aviation P.D. Meters
ISOIL designs specific P.D. meters for use within the aviation industry to be mounted on aircraft refuellers and hydrant dispensers or to measure fuel in the airport terminal during loading/unloading operations.
Discover our aviation meters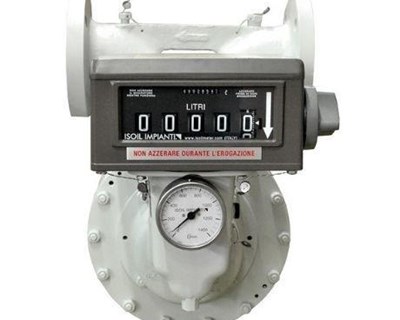 Stainless steel P.D. meters (2'' – 6'')
ISOIL also offers a range of stainless steel P.D. meters, where the main components are made of Stainless Steel 316. The ISOIL SBMX/BMX range of meters is suitable for use in many applications, such as chemical, petrochemical, food industry, etc. 
Discover our steel PD meters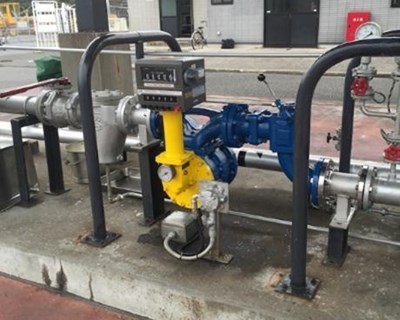 Single Case P.D. Meters (1 ½'' – 8'')
Single-case meters are the broadest range of ISOIL meters since they can be used in many different applications.
Discover our single case meters
Double Case P.D. Meters (3'' – 10'')
Double-case meters have an internal body, where the measuring chamber is, and an external body serving as a pressure vessel. This pd meter type is specifically designed to eliminate the effect of line pressure on the metering accuracy.
Discover our double case meters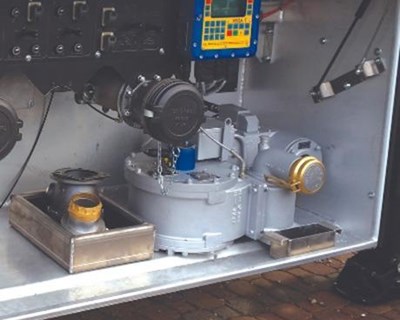 Gravity Meters (3'' – 4'')
For the measurement of liquid flowing by gravity (thus without the use of a pump) ISOIL designs P.D. gravity meters. The range of gravity meters ensures very low pressure drops to work with limited inlet pressure and eliminates the air usually involved in discharge operations.
Discover our gravity meters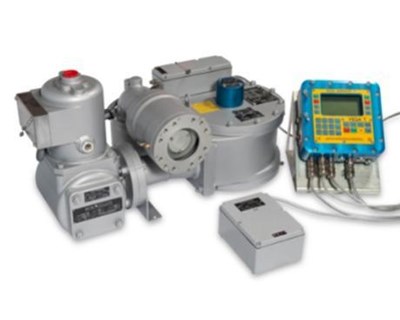 Pump & Gravity Meters (3'' – 4'')
Pump and gravity meters are perfect for operations that require flexibility because they can perform measurements by both gravity and pump.
Discover our pump & gravity meters
P.D. meter testing and calibration
The periodic verification and calibration of meters is a necessary operation for maintaining the accuracy levels of P.D. meters in service. Calibration can be performed using calibrated reference systems such as proving tanks or master meters. 
ISOIL offers a wide range of proving tanks for P.D. meter calibration, both in the laboratory or on-site:
Fixed proving tanks from 1 to 25.000 liters
Mobile proving tanks for easy fuel handling in oil terminals, ranging from 1.000 to 10.000 liters
Carbon steel or stainless steel structure
High-pressure version for LPG calibration
Made in Italy P.D. meters
ISOIL has developed highly specialized production of PD meters and each product is manufactured and tested in Italy. We have more than 60 years' of experience and work alongside the most important companies in the downstream oil market.
What sets us apart is:
The reliability of our P.D. flow meters in terms of the duration of their performance and availability of spare parts when needed;
Measurement accuracy;
Durability of the products over time;
Customized solutions; 
Support service, expertise, and experience.
Contact us
Contact us for more informations about our services and products