Grounding Systems
Friction between the parts of non-conductive media (liquids or solids) may lead to the creation and accumulation of electrostatic charges. Should these charges lead to the formation of sparks in classified areas (Ex), the explosion hazard would be very high.
In order to ensure the safety of loading and unloading operations, it is therefore necessary to keep the tank grounded by using a grounding system: ISOIL MT40 is capable of assuring connection at all times and constantly monitoring it to stop operations in the event that it should be interrupted.
In addition to carrying out the actual ground connection through a resistive check, MT40 also carries out a capacitive check, thus checking that the clamp has actually been connected to a tank truck and not to other devices, thus preventing possible misuse.
Loading authorisation is only provided in the case both checks are positive and the operating status is always visible on the colour LED display.
Regulatory Framework
MT40 is approved as Safety Device with SIL2 (Safety Integrity Level 2) and has been designed and constructed in compliance with the reference standards (ATEX, IECEx, IEC, NFPA).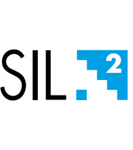 Hauling tanks:
IEC TS 60079-32-1 - Electrostatic hazards, guidance


NFPA 77 - Recommended Practice on Static Electricity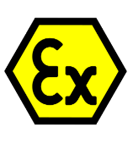 FIB-C:
IEC TS 60079-32-1 - Electrostatic hazards, guidance


NFPA 77 - Recommended Practice on Static Electricity


IEC 61340-4-4 - Electrostatic classification of Flexible Intermediate Bulk Containers (FIBC)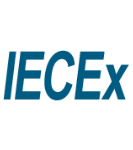 Applications
Thanks to its technical specifications and approvals obtained, MT40 is the ideal grounding system for:
Loading / unloading tank trucks, rail tankers, IBCs (Intermediate Bulk Containers) and drums;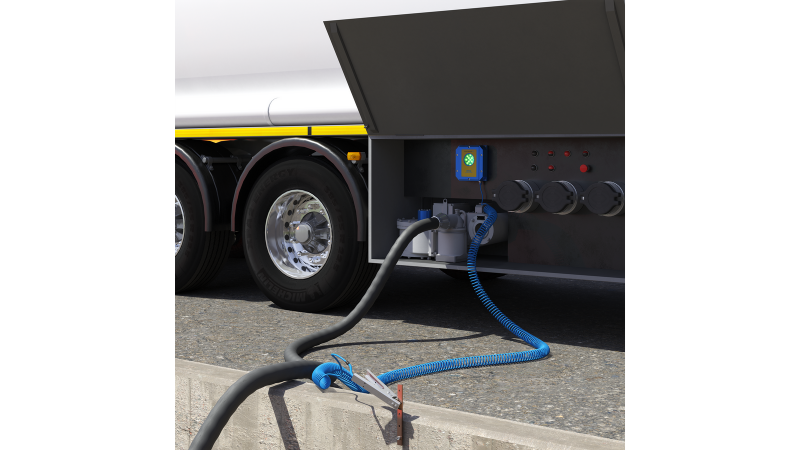 Installation on board tank trucks to assure the safety of fuel unloading operations at service stations;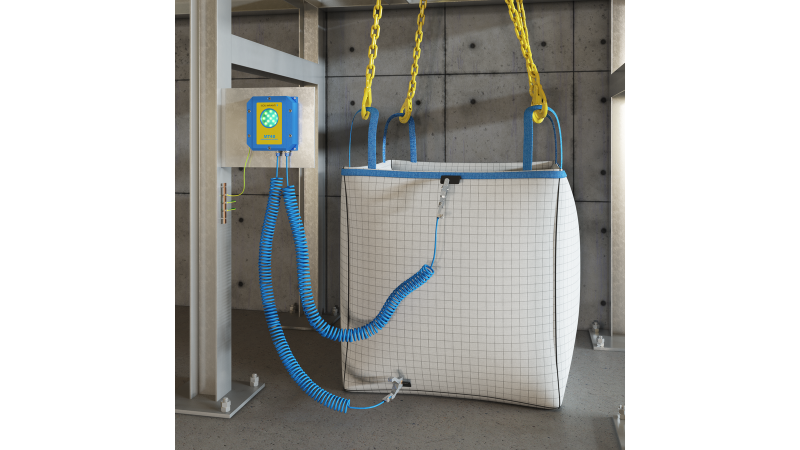 Filling / emptying of FIBCs (Flexible Intermediate Bulk Containers) in processes with powders and granules.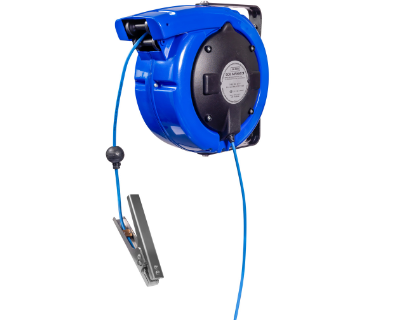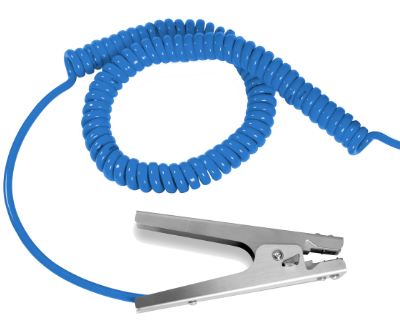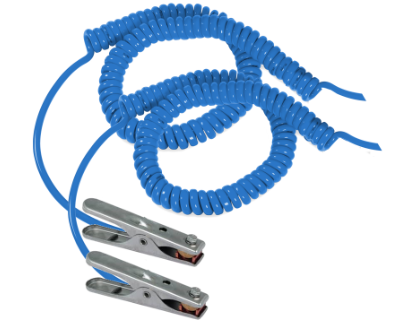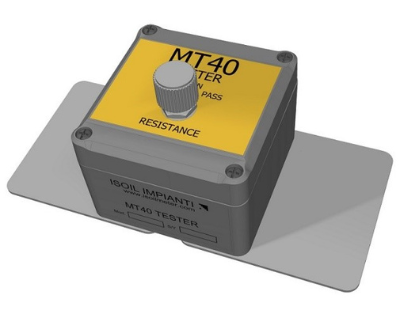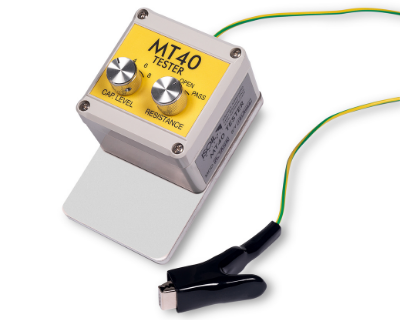 Available accessories
Coiled Cable with two clamps


Coiled Cable with one clamp


Cable reel with cable & clamp


Tester
Contact us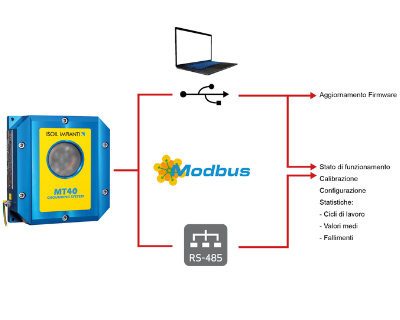 Connectivity
The MT40 monitor is equipped with a serial port RS485 through which the unit can be connected to external devices with ModBus RTU protocol.
Contact us
Contact us for more informations about our services and products